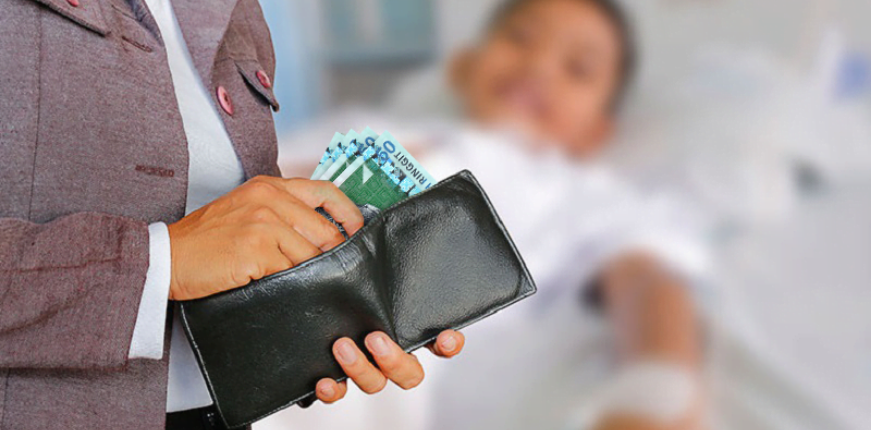 Medical Cost & Premium Inflation on the RISE!!!
(An extract from thestar.com.my dated 1/12/2021)
KUALA LUMPUR: The insurance and Takaful industry calls on all stakeholders such as Bank Negara, private hospitals and doctors to work together with the industry to address the rising medical cost and premium inflation.
The major drivers of medical and premium/contribution inflation are: –
1.  Advances in medical treatment, imported equipment, supplies and medicines;
2.  High prevalence of non-communicable diseases;
3.  Ageing population; and
4.  Increasing benefits and policy design.
The below image is the illustration on the Medical Treatment Charges between Private & Government Hospital in Malaysia:-
Life Insurance Association of Malaysia (LIAM) survey: –
i.  Claims have risen to 88.6% of premium.
ii. The average annualized premium increase was 6.47% and the rate revision only happens every three to five years.
The survey shows that:
"Claims have been increasing at a faster rate than premiums. Over the long term, this threatens the sustainability of medical insurance."
Suggestions by Actuarial Partners 2020 study/survey: –
a)  Insurers and Takaful operators to introduce more alternative plan designs with lower premiums and cost-sharing provisions for policyholders to maintain their medical coverage and encourage cost control.
b)  A greater transparency by publishing the average costs of common procedures and treatment and this can empower policyholders to make better healthcare decisions.
c)  To automate and digitize guarantee letter process to reduce administration costs and improve the insured patient experience.
If you haven't have a medical insurance plan, please consider to have one. Just like what we Malaysian always said 'Sediakan Payung Sebelum Hujan'.
Contact us now for a free consultation on insurance related matters
1. Email your queries to insurance@edindings.com or
2. Call us at 012-2861817 (M), 03-21622515 (O)