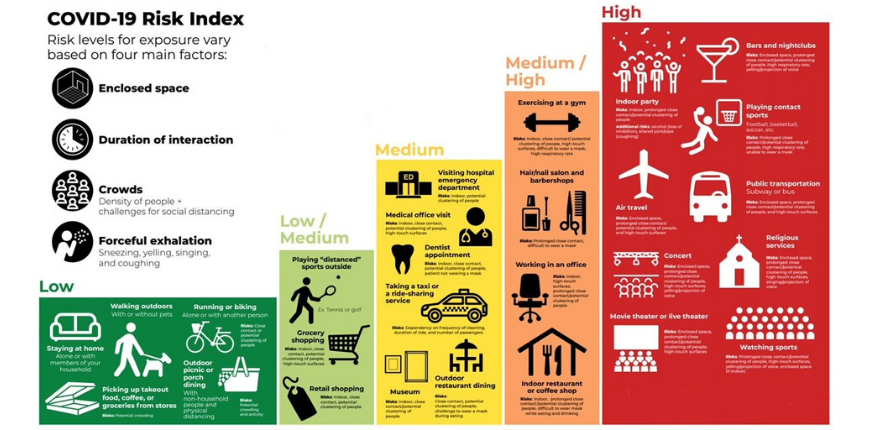 Travel with caution in Covid-19 era
THE Covid-19 pandemic has badly impacted the health and economy of Malaysia and the rest of the world over the past several months. In Malaysia, we have entered the recovery movement control order (RMCO) phase, and there are certain positive developments that would help the travel and tourism industry to recover.
Malaysians are doing their part to support domestic tourism by taking "Cuti-Cuti Malaysia" holidays. However, health and safety must also be prioritized while Covid-19 is still in our midst.
Are you planning for a HOLIDAY? If yes, there are few important areas you have to pay attention: –
   1.  Our immune system (keep it strong by maintaining a healthy lifestyle).
   2.  The preventive measures such as social distancing, proper hand washing and wearing a face mask in public areas.
   3.  Getting information from the right sources i.e. to refer to the Health Ministry and World Health Organisation.
   4.  The other best sources of information are global protocols from the World Travel and Tourism Council and also Airbnb,
         i.e. the Enhanced Clean Programme. This programme offers guidelines on the necessary measures that need to be taken
         to prevent infection.
   5.  Getting protection by "Travel Insurance".
We do not want a second wave of Covid-19 to occur here in Malaysia. I believe all the stakeholders involved, including operators of hotels and short-term accommodation, will do their best to be responsible and take the necessary precautions.
"GET TRAVEL INSURANCE, FOR A PEACE OF MIND WHILE HOLIDAY"
Contact us now for a free consultation on insurance related matters
1. Email your queries to insurance@edindings.com or
2. Call us at 012-2861817 (M), 03-21622515 (O)