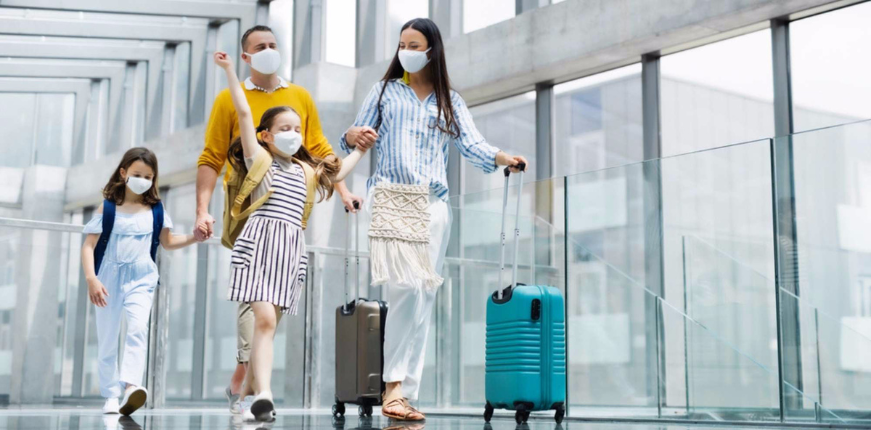 7 Safety Tips If You're Flying During COVID-19 Pandemic
It's been a long while! Are you planning to travel?
Here are SEVEN ways to make it a little safer.
1.  TRAVEL INSURANCE WITH COVID COVERAGE
Get your Travel Insurance Policy to extend for Covid protection.
2.  STAY UP-TO-DATE WITH TRAVEL NEWS
Stay informed of COVID-19 activity at your destination to better understand their public health measures, the latest COVID-19 safety protocols, and requirements.
3.  WEAR YOUR MASK THROUGHOUT YOUR TRAVEL
Masking up is one of the best — and proven — methods we have against COVID-19, and it remains true for air travel too.
4.  WASH YOUR HAND (and avoid touching your face!)
Wash and scrub your hands for at least 20 seconds. Carry a hand sanitizer and apply it after touching common surfaces, avoid touching your face with unwashed or unsensitized hands.
5.  STAY CLEAR OF THE CROWD AT THE AIRPORT
It's also a good idea to reduce COVID-19 risks by staying clear of the crowd, and maintaining a meter distance from other passengers as much as possible, even if that means sitting at a less crowded gate.
6.  SANITIZE YOUR SPACE IN THE PLANE
The Coronavirus can last on non-porous surfaces for about three days. We suggest cleaning your space in the plane with anti-bacterial or disinfectant wipes.
7.  IF YOU'RE UNWELL, DON'T TRAVEL
If you are sick, you could bring COVID-19 back to your loved ones and inadvertently spread the virus to people during your travel or at your destination. A good rule of thumb is to never fly when you have a fever.
Contact us now for a free consultation on flood coverage for your property.
1. Email your queries to insurance@edindings.com or
2. Call us at 012-2861817 (M), 03-21622515 (O)