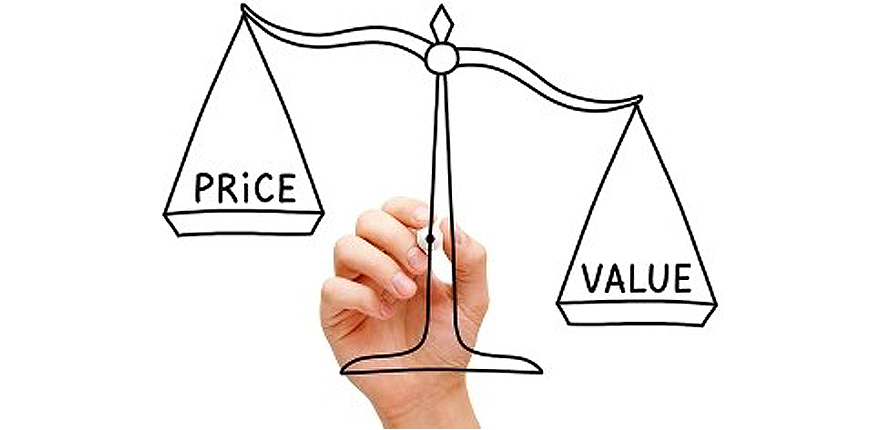 How to Compare Insurance Quotes?
"Cheap Car Insurance!" gets your attention, doesn't it? We all want to pay less for things, insurance most of all.
But thinking "cheap, cheap, cheap" isn't the best way to compare insurance quotes. In fact, it could end up causing you a big headache.
Cheap usually means "not as much cover and not as many benefits."
Value, on the other hand, is different – this is the cover you need, at the most competitive price.
So really, when comparing any insurance – be it car, life, home or pet – it's "value, value, value" that could be at the forefront of your mind.

What do you need from your insurance?
Think carefully about what you need from your insurance – there's more to it than how many $$$ you need insured.
a. How much would you be able to afford to pay if you needed to claim? A lower excess on an insurance policy will mean the premium will be more, but on the other hand, setting an excess too high can have damaging consequences to your finances in the event of a claim.
b. Do you have anything particularly valuable you need to insure? An expensive piece of jewellery? A bicycle? Computer equipment .
c. What about accidental damage? Just because it's an accident, it doesn't make the damage any less expensive to repair!
d. For life, health and even pet insurance, think about the level of cover you'll need. Price should always be a secondary consideration.
This isn't an exhaustive list – there may be other things to consider for different insurances.
Don't attempt to under-insured your Property
"Wow, that's expensive… I wonder what my quote will be like if I reduce another RM10,000 from my total property value?"
No, no, no! Having the right value of coverage is crucial.
WHY? Example: what if you house is burn to ashes or flooded? You will lose everthing. You insurance payout will less RM10,000 because you decited to cut costs earlier: it ia a false economy.
There is only one situation when lower down sum to insured is acceptable – that is when there is a choice between what to cover and what not to cover. If your budget is pushed and you can only afford certain basic coverage, it's always better to have something than nothing.
But when your financial situation changes, you should make sure you review back the insurance coverage to cover what that have not been covered yet those days.
Honesty is always the best policy
Provide all your details truthfully and completely. Be careful to check on all the option boxes – they may be pre-populated with an answer.
Aside from returning a price that won't be right for you, if you provide false information during insurance application, it may invalidate any claim you make later.
Remember: the whole point of insurance is to reduce your financial burden when you are at lost.
Look for Coverage & Features rather than just Price
Make sure you compare like-for-like quotations for the best value insurance policy. For example, you wouldn't compare a fully comprehensive car insurance quotation with a third party fire and theft, would you?
You also wouldn't compare a quote with an excess of RM100 to one with a RM500 excess would you?
Don't trust that your quotation has everything you asked for.
Check your quote has all the benefits you need – don't assume this will be the case.
Best way to compare. You insurance quotation vs. Your existing policy
The most important comparison to make is against your existing cover.
Will your new policy have a lesser coverage? If so, is this intentional (when, for instance, you've gone for a lesser coverage bacause you don't need or want it)?
The new quote may save you money – but make sure you're not being compromised on the coverage.
Contact us now for a free consultation on insurance related matters
1. Email your queries to insurance@edindings.com or
2. Call us at 012-2861817 (M), 03-21622515 (O)